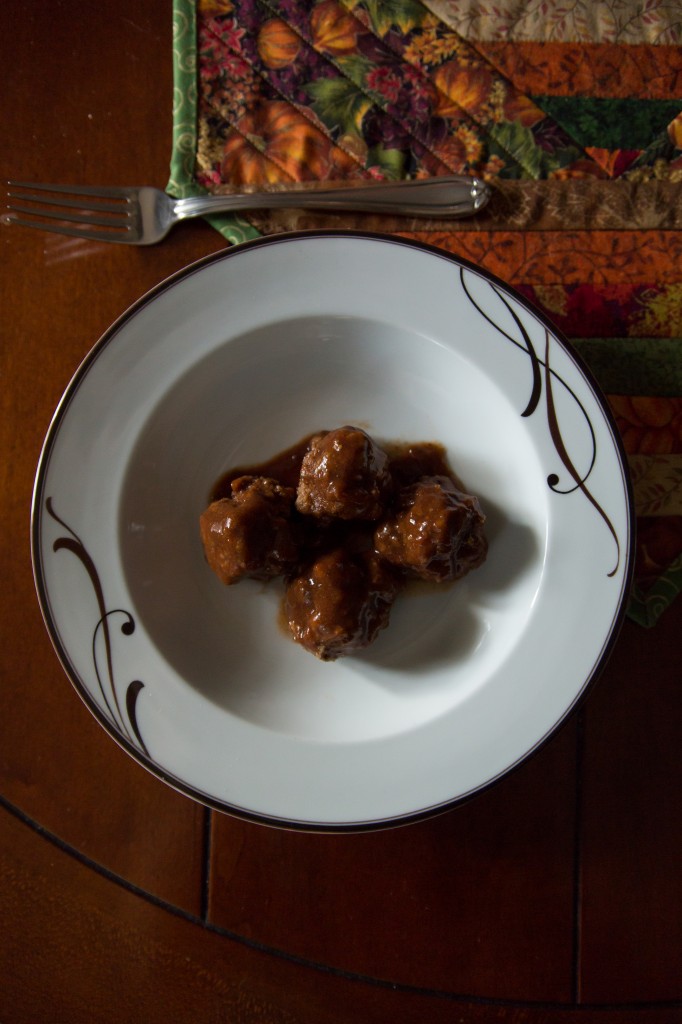 Ingredients:
2 eggs
2/3 cup milk
1 1/4 cups soft bread crumbs
1 tbls prepared horseradish
1 1/2 lbs ground beef
1 cup water
1/2 cup ketchup
1/2 cup chili sauce
1/4 cup maple syrup
1/4 cup soy sauce
1 1/2 tsp ground allspice
1/2 tsp ground mustard
Directions:
Preheat oven to 375F. In a bowl, beat eggs and milk. Stir in bread crumbs and horseradish. Crumble beef over mixture and mix well. Shape into 1 1/2in balls.
Place meatballs on a greased rack in a shallow baking pan. Bake for 15-20 mins.
In a large saucepan, combine the remaining ingredients. Bring to a boil; add the meatballs. Reduce heat; cover and simmer for 15 minutes or until heated through, stirring occasionally.