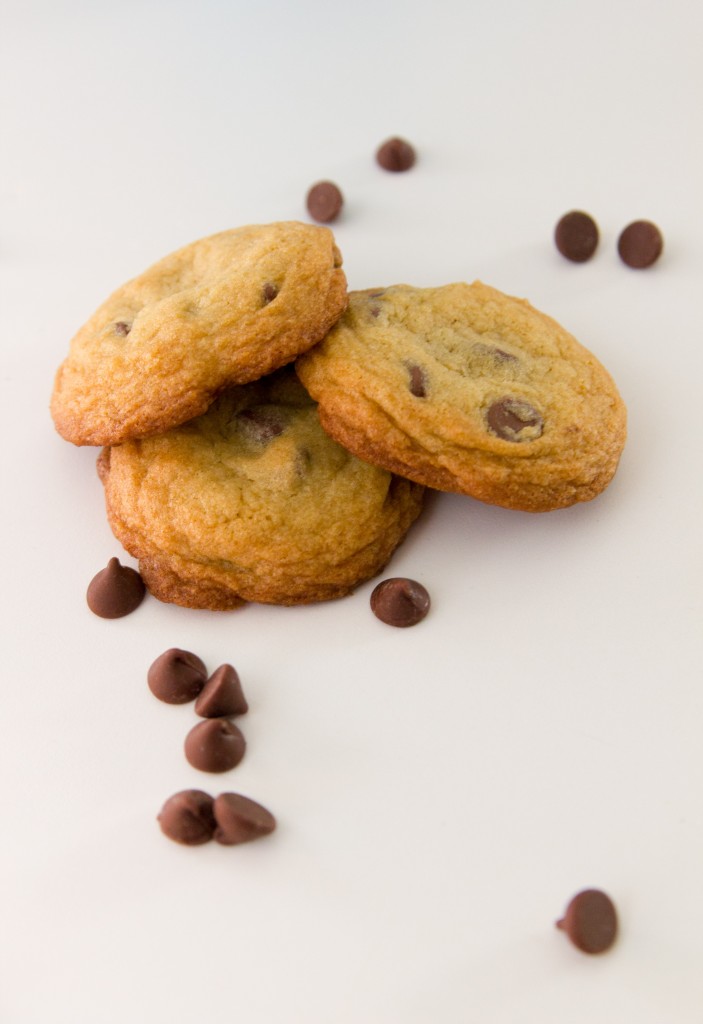 I think we can all agree that it has been a crazy Spring, at least weather wise. When it snowed last week, I was worried about finding activities to keep Liam busy. He doesn't really care for going out in the snow yet. It's like he forgets how to walk and will just stand in the middle of yard while the snow is falling all around him. He loves to watch it snow. But because he doesn't actually know how to play/walk in the snow yet, I knew we would be house ridden. 
I decided that we would take a crack at making chocolate chip cookies. This was something that I always enjoyed doing with Nan when she was alive and I was a little girl. Now, my nan always used the recipe on the back of the Nestlé Toll House bag. Because of that, that is what I also use. They always turn out crispy on the edges and soft on the inside. Just the way I like them.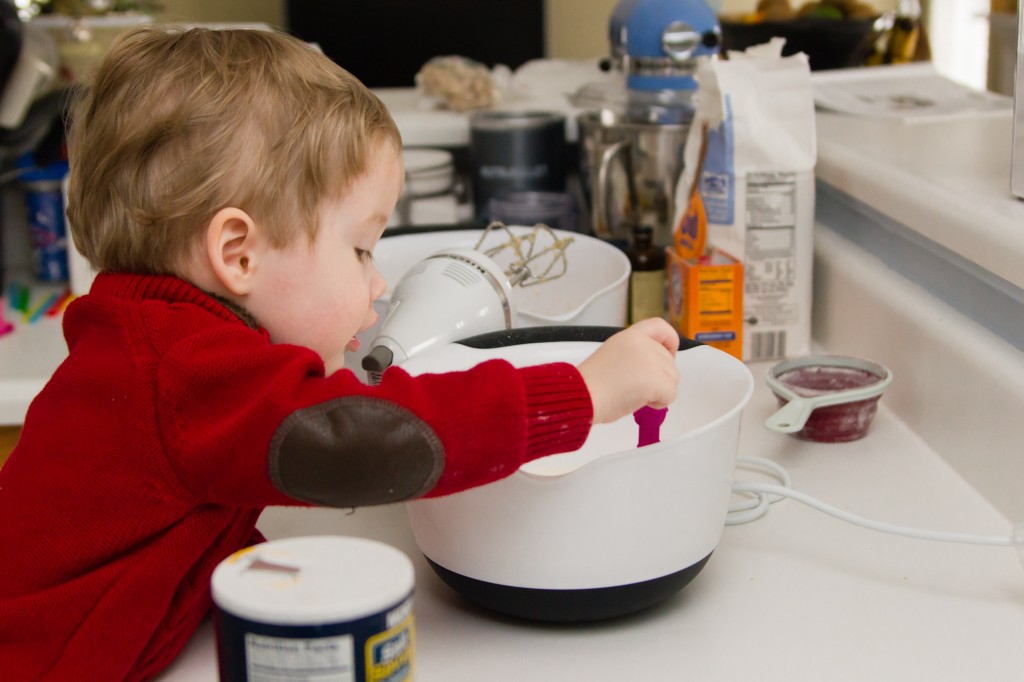 The first time I attempted to make cookies with Liam, it didn't really go over too well. He didn't understand what was going on and just wanted to play with the silverware drawer. This time he got into it a bit more. When it comes to baking (ok, maybe it's not just baking), I can be a bit of a control freak. So when I let him stir the dry ingredients together, that was as big of a step for me as it was for Liam. Thankfully he wasn't too messy with the whole process, and he let me help him mix the ingredients as well. He even tried to take a taste of the flour, which he didn't seem to enjoy too much. After awhile, he lost interest and plopped down on the chair he was standing on. I guess he wanted to take a supervisory roll.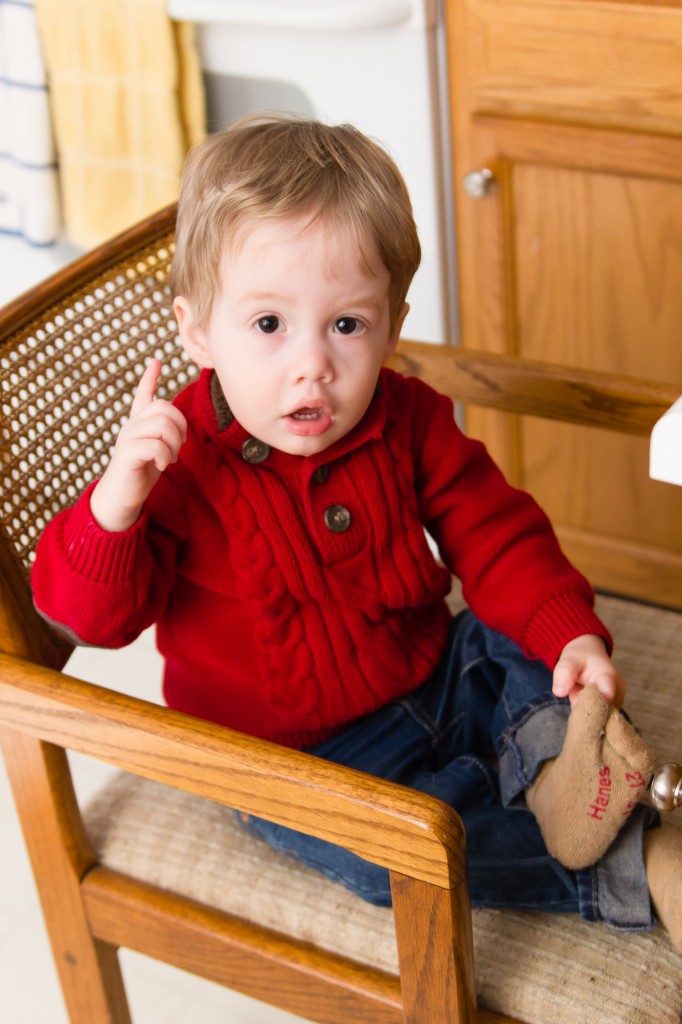 Nestlé Toll House Chocolate Chip Cookies:
2 1/4 cups flour

1 tsp baking soda

1 tsp salt

1 cup (2 sticks) butter, soften

3/4 sugar

3/4 brown sugar, lightly packed

2 large eggs

1 tsp pure vanilla extract (I usually put more than 1 tsp. I think it tastes better that way.)

2 cups (12 oz package) Nestlé Toll House Milk Chocolate Morsels 
1 cup chopped nuts (optional and I never put them in)
Directions:
Preheat oven to 375F

Combine flour, baking soda and salt. Set aside in a small bowl.

Cream the butter, brown sugar, white sugar and vanilla extract until it is fluffy and creamy. Add eggs, one at a time, beating well after each addition.

Gradually beat in flour mixture (I like to mix it in thirds). Be sure not to over mix.

Stir in morsels (and nuts if you're using them)

Drop by rounded tablespoon onto parchment paper lined baking sheets

Bake in the oven for 9-11 minutes or until golden brown on top. Allow to cool on baking sheet for 2 minutes and then transfer to a wire cooling rack for at least 10 minutes.  

Enjoy!